Current Issue:Spring 2013 FencePost


Centennial Edition!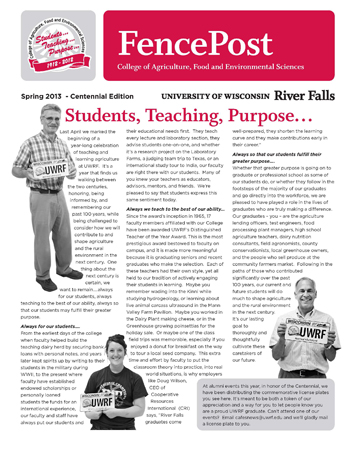 CAFES students gather stories and information from the college and alumni and publish a newsletter, the FencePost. It is mailed to all alumni at the beginning of the spring semester.

If you are not currently receiving the FencePost and would like to subscribe, please use the UWRF Foundation Online Form
to provide us with your current mailing address. You can also use this form to share news (a wedding, birth, new job, etc.). We look forward to hearing from you!

Learn more about the FenceLine, our e-newsletter, which is e-mailed to alumni several times a year.